Slideshow
Other top rated products
Filter Reviews
5 star rating

4 star rating

3 star rating

2 star rating

1 star rating
Luxe Wedding for portraits
Review by Megan H. on 8 Mar 2020
review stating Luxe Wedding for portraits
I love creating fairy tale-like portraits of my daughter. I purchased the wedding actions because of the luscious and dreamy colors that are able to be achieved with this set. The actions are everything I hoped they would be!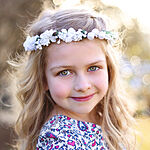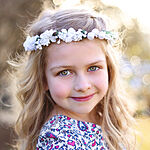 Love these actions. Really enjoying
Review by Angela D. on 15 Jan 2020
review stating Love these actions. Really enjoying
Love these actions. Really enjoying using them
Angela Dunn
Clear Light Photography
This is a MUST get !!
Review by Bonita on 30 Apr 2018
review stating This is a MUST get !!
I just love these actions. You would be stupid not to get these fantastic actions. Your finished product will pop.
Adore
Review by Ulysses O. on 11 Mar 2018
review stating Adore
I absolutely adore this collection. I shoot weddings part-time and this collection has made my life so much easier. I use it in combination with the perfect portraits actions and the wedding presets. The edits are actually better than I could do independently, but they take 1/10th of the time. So worth it.
Great !
Review by Martin on 2 Sep 2017
review stating Great !
I make mistake, but with Jessica we solve everything. Very good customer approch, I could very recommend !